Who doesn't love a nice chunk of cake or a toasted cheese filled sandwich?
Being vegan these things don't have to change as a lot of my recipes on here will show you, but to make some of these things you do need to find some vegan alternative ingredients.
While many vegans like to stick to a plant based no processed food diet, some of us do like to partake in a nibble of some scrumptious naughtiness at times, so to fulfil my craving of some yummy vegan cheese and other naughty treats we went to visit a new vegan shop in Bristol called VX Bristol. Situated on East Street in Bedminster, While its out of the main shopping area in Bristol its definitely worth the journey.
They have a shop in London but have now opened one in Bristol and the last few weeks they have been having some "soft openings" they are practice runs before the main opening event, so the staff can be trained up and get a feel of the shop before it opens properly.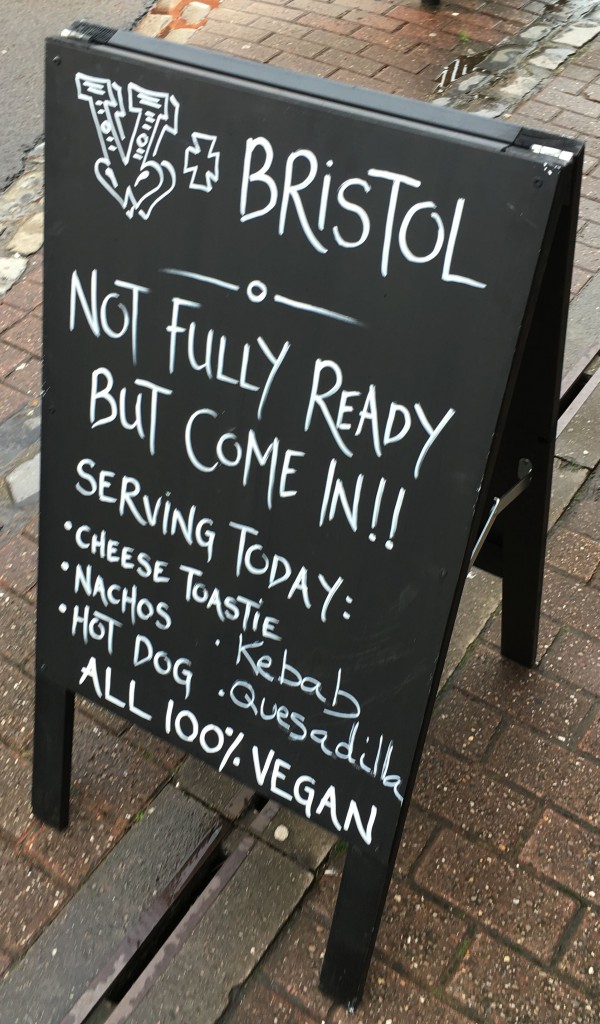 I have looked at the shops website and online store in the past but have never got around to placing an order or visiting the London store, so I was familiar with the products they sold.  I was looking forward to getting my hands on some of the infamous squirty soya cream in a can and some cheese for my home made nachos.  Sadly, they didn't have the cream or the cheese I wanted in stock but I did get some of the other bits that where on my wish list.
(If the items i bought are available on their online shop they will be linked.)
I bought the Jeezo parmesan block, perfect for my vegan risotto, i can't wait to give this cheese a try (I will have the recipe up on here soon), & some Jeezo Bianco – Vegan Mozzarella.  I also picked up some egg free omelette mix, I have a few ideas for this so playing around with it will be fun.
I'm very excited to try the cold cuts I bought, normally any form of vegan "meat" I have found has gluten/wheat in so I have never got to try them, but these ones are labelled gluten free & upon reading this i did do my little happy dance. The last item in my mini haul where some of my favourite sweets, Goody good stuffs, Summer peaches.
My little shop came to around £20.00 i can't remember the exact price of all the items but the cheese and omelette mix where around £5.00 each, the cold cuts where under £3.00 & the sweets £1.99.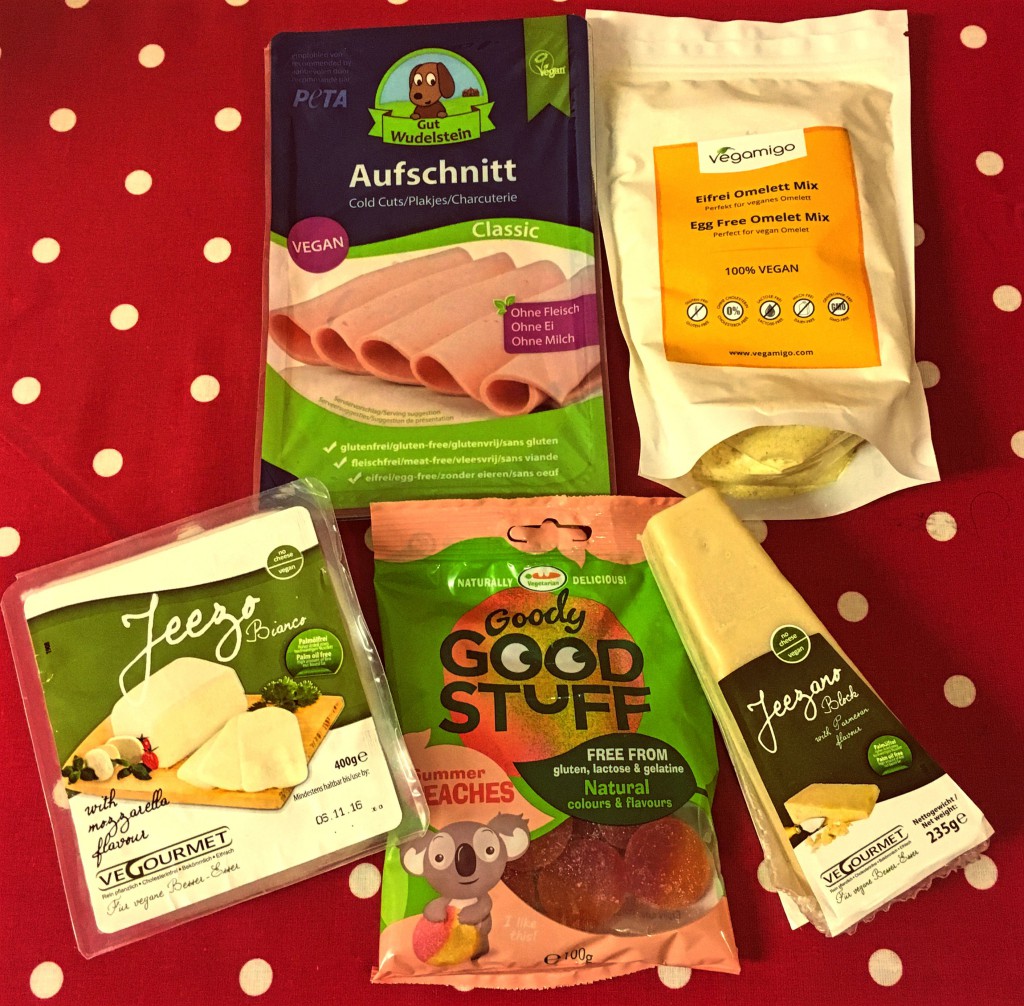 The thing I do like about the shops are they have a little seating area where you can have a cup of tea & some yummy vegan cake or something of the menu of hot food they serve,  I wanted to try their nachos and compare them to my own but sadly we got there for when they opened at 10am & that was a little early for me. Next time I go I will go a bit later and maybe try them then. On their menus they do sell hot dogs, Vx burgers, Quesadillas.  I do think only the nachos are gluten free and vegan, everything else is just vegan.
I will be going back, there are too many yummy things i want to try.  I will follow this post up with a new post when i visit again and hopefully i will have some squirty cream next time.
❤️ Like Living Dead Cakes & VX Bristol on Facebook. ❤️