Living Dead Cakes are one girl and one bat covered red Kitchen Aid.
The spookiness behind Living Dead Cakes was brewed many years ago. My love for creepy dolls help coin the name.
I am a trained & qualified chef and pastry chef in classic French patisserie.
All my cake decorating skills have been self taught, but in the future I do hope to gain some qualifications in this, I would also love to do a culinary arts degree. Maybe one day.
At the moment I just use my skills at home. Baking, creating cakes and recipes for friends, family to enjoy & of course to share with you all on here.
Unfortunately I don't have time to make this little hobby a career as much as I would love too. There are lots of factors in my life that stop this from becoming a reality. Maybe one day your walk down the high street and see a little black and white coffee shop with the name Living Dead Cakes.
I'm not a business. So I do not take orders. Please do not message me asking me to make a cake for you as regrettably the answer will be no.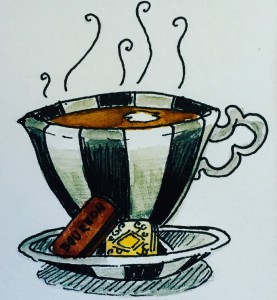 All of my cakes and other yummy things I make are gluten free.
I was diagnosed with coeliac disease in 2011 and the irony was not lost on me.
A pastry chef who couldn't eat her own cakes!
So I set about changing and modifying my old trusted recipes to fit in with my new dietary requirements, and I love nothing more than trying to make a normal recipe a tasty gluten free one.
At the end of 2014 I made the choice to go vegan, it was something that I had been thinking about doing for 6 years so I finally took the plunge and cut all meat, dairy and other animal products out of my life & diet. Subsequently I set about trying to make my cakes not only gluten free but vegan too and I'm not going to lie I love the challenge of trying to make a new recipe gluten free and cruelty free.
As a result a lot of cakes and bakes on this website will be gluten free & vegan but do not worry not everything I post on here will only be tailored to my dietary needs & lifestyle.
My love for cooking was born when I was a little gothling helping my South African Grandma bake Dundee cakes for my father, sadly she passed away when I was 7 years old but she is the reason & inspiration  behind my love of creating food for people I love. I even have a memorial cupcake tattoo for her and some song lyrics to remind me of her.
A little family snap of me baking aged 3 years old. Some things never change.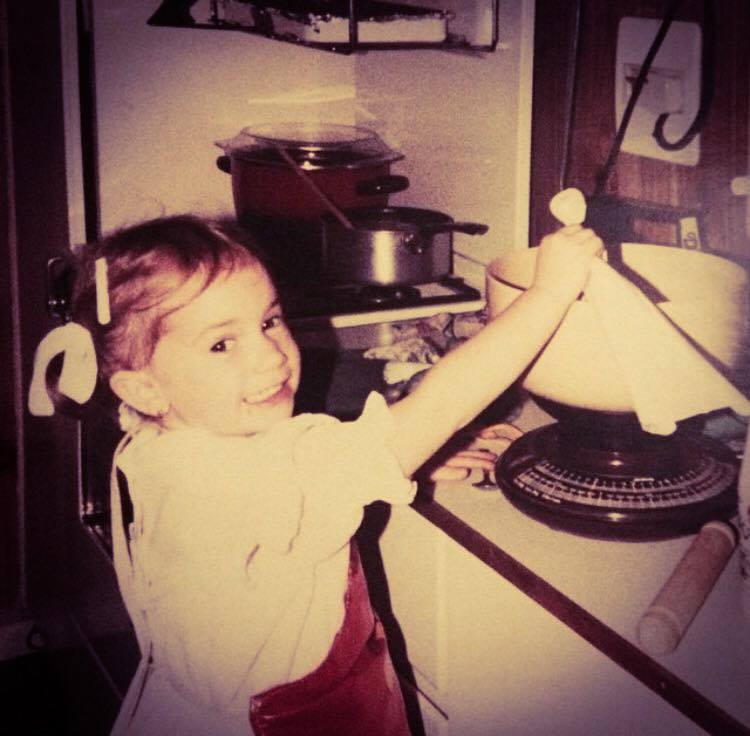 I suffer from a range of mental health issues that affect my life on a daily basis but being in the kitchen helps keep my mind busy and lets my creative side flourish.
On here I am going to share photos of my cakes and some recipes of sweet things that I love and feel that you might like too, I will also post recipes and photos of other yummy foods I have made. So if cake isn't your thing then do not worry.
If you would like to read the blog post about why i made this website the link in HERE.
My spooky cauldron cake.
Follow & like us on social media, Don't miss out on any news and give aways ?
Art work:
All original art work on this page has been Drawn by Rowan Styles At  TheSplendidscreamtea on Etsy.  (fetured image, tea cup and cake)