The time is up on our epic giveaway and in this blog post you will all find out who has won our EPIC prize.  I just want to say a huge thank-you to everyone who has entered we had so many entries.  Sadly there will only be one winner but we will have another giveaway at 1000 likes on our Facebook page! So go give us a like if you haven't.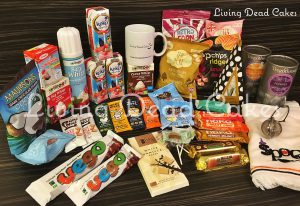 This unicorn cake is super easy and part of our quick and easy cake series, this one is super simple and can be made quickly and is suitable for any skill level, Our next unicorn cake will be a little tricker but this one is just for fun & anyone can make it.  If you feel this cake is too simple for you then keep your eyes peeled for our next cakes.
This cake would make the perfect birthday cake for any unicorn lover. <3
For the Velvet Chocolate Cake:
This is the cake version of my fabulous chocolate velvet cookies 
Ingredients:
175g Dairy Free Butter
225g Soft Light Brown Sugar
75g Caster Sugar
50g Cocoa Powder
300g Gluten Free Self Raising Flour
1 Pot of Alpro Dark Chocolate pudding (* see below)
2 Tbsp. Ground Flax seed mixed with 6 Tbsp. water
1 Tsp. Baking Powder
1 Tsp. Bicarbonate of Soda
1 Tsp Vanilla Extract
1 Tbsp White Wine Vinegar
30ml Water
*If you can't have Soya use 1 large very ripe banana or 100g of smooth peanut butter.
Method:
Pre-heat your oven to 160c/325f/or Gas mark 3, grease & line a 28cm x 22cm size tray non stick parchment paper.
Cream together your dairy free butter and two sugars until light and fluffy.
Add your cocoa powder, chocolate soya pudding (or mashed banana) &  flax seed mix, mix until well combined.
Sieve in your flour, baking powder & Bicarb & mix again,
Once the flour is all combined add your vanilla, water & white wine vinegar give another quick mix and pour into your prepared cake tin.
Bake for 50-55 minutes or until a tooth pick comes out clean when poked into the cake.
Once baked leave to cool in the tin for 10 minutes and then transfer to a cooling rack to cool completely.
For the butter cream frosting:
Ingredients:
300g Dairy Free Butter
250g Vegetable Shorting
750g Icing Sugar
2 Tsp Vanila extract
Pink food colouring**
**I emailed Wilton a few years ago and they told me all the colour paste colours were Vegan so i'm hoping that hasn't changed.
Cream together your dairy free butter and shorting and add the icing sugar, vanila & mix until all combined.
Take 4 large Tbsp. of butter cream and tint it pink.
Now to decorate. 
For decorating you will need a
 A star piping tip
(You can find these really easily in most supermarkets in the baking section)
14″ Coloured Cake board  or something to present your cake on
2 piping bags,
Red, Yellow, Green, Blue, Orange, Purple, Pink, white & Black fondant
(Approx 65g of each)
Icing Sugar for dusting
Tooth picks
Rolling pin
small knife
Pallet knife
Method:
Once your cake is cold & you have made your butter cream cut your cake this this and place on your cake board (mine looks odd because I used flour and butter to grease my cake pan)

The little slices you use as feet cut in half, the rest of the left overs can be eaten, You must taste the cake to make sure its perfect, its the bakers perk. 🙂
2. Once your happy with your shape cover the cake in a thin layer of your butter cream & place in the fridge for 15 minutes to chill (this is called a crumb coat).
3. While your cake is chilling in the fridge you can make the fondant detail, roll out your rainbow colours into a long snake and lay them down on the counter go over with them with a rolling pin and use this to make the tail and mane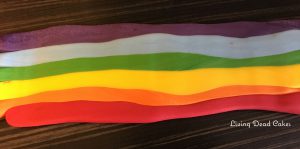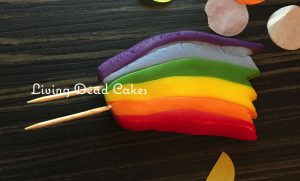 Snipe little details on the ends of the tail & mane in the part where it joins the cake add some tooth picks and leave them to dry,
Take the left over fondant and twist them together to make the unicorn horn and add two tooth picks to the base, For the ear, pinch of a little white and roll it into a tear drop shape and add a little tear drop of pink to the top, you can use a little water to sick the pink to the white.
4. Take your cake out of the fridge and start to pipe tiny little white stars all over but leave some space for the pink details, once you have done all the white add the pink detailing and place in the fridge to chill again.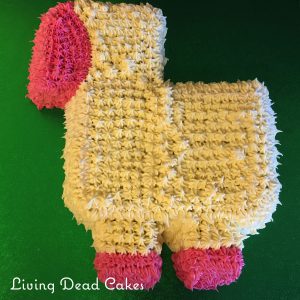 5. For the face detail roll out a very thin snake for the mouth and lay it in place, roll a little snake for the nose and the same for an eye.
6. Now add all your mane, tail and horn in place and your cake is DONE.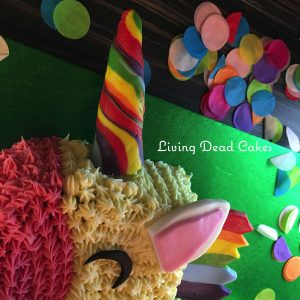 I told you it was easy, and it only took me about an hour to decorate this cake.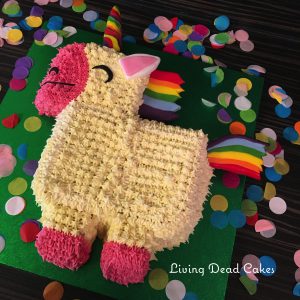 Now for the announcement you have all been waiting for the winner of our 600 like giveaway.
THE WINNER IS Andy Teague!
Andy I will contact you via Facebook please check your other inbox 🙂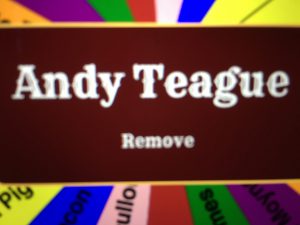 Thank you everyone who entered and i'm so sorry we could only have one winner but we will have another giveaway at 1000 likes! So go give our Facebook a like.
Today is my grandmas birthday so in her honour i'm off to have glass
of something fizzy and nibble some of this cake.
Happy Birthday Grandma, "Maybe in another life I can find you there"
❤️ Cherish those you love & make every second count. ❤️