Easter is a few days away & the shops are full of Cadburys creme eggs that us vegans can't eat, so I thought I would quickly whip up some of my vegan creme eggs.
They take next to no time to make and look spectacular when you bite it them.
They are also a great half term activity with the kids too. All the ingredients can be bought from a supermarket. Those lovely people at Sainsbury's have made big bars of there amazing dairy free chocolate so I have used that to make my eggs,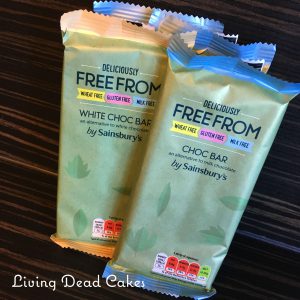 These are galaxy swirls inside but you can make them like traditional creme eggs too, just dye a little of the fondant yellow & add white and a little yellow inside.
I used a egg mould that I found for 99p in the easter section.
Ingredients:
25g Sainsbury's Free From White Chocolate  (optional)
85g Liquid Glucose (It will be in the baking section of the supermarket)
30g dairy free butter (I used Pure sunflower)
200g Icing sugar
1 Tsp Water
1 Tsp Vanilla or any other flavouring you like
Vegan food colouring I used Wilton, in black, purple, & pink.
Vegan sprinkles (optional)
Method:
You don't have to use the white chocolate but they do help add a little extra detail
First you need to get your egg moulds ready. Melt the white chocolate in the microwave in short 15 second bursts until its melted, once melted using a tea spoon drizzle it over the inside of your moulds, If your adding sprinkles to the middle add them now. Place these in the freeze while you melt your milk chocolate
As with the white chocolate melt 100g of your milk chocolate in short bursts in the microwave until completely melted, take your eggs from the freezer and add a tablespoon full to each mould and spread it up the sides using a teaspoon, place back in the freezer for a few minutes to set, once set add another coat of chocolate and put back in the freezer
The Fondant centre.
First add your butter and liquid glucose to your bowl and beat them together, you can do this with a stand mixer, a hand held mixer or by hand with a spoon.
Once thick and creamy add your icing sugar, 1 teaspoon of water, your flavouring &  mix together until all combined.
Split your fondant between 4 bowls, keep one white and dye the other 3, black, pink & purple.

I added all my colours to a piping bag and piped my mix into my egg shells but if you don't have one you can just add a little of each colour and swirl together using a tooth pick, once filled place back in the freezer while you melt the last 100g of milk chocolate,

Once your chocolate is all melted add a table spoon of chocolate to the tops and smooth out, place back in the freezer to set the chocolate.
Once set pop them out of the moulds & enjoy. I sprayed mine with a little gold luster to make them sparkly,