Trick 'r Treat is one of my all time favourite horror films,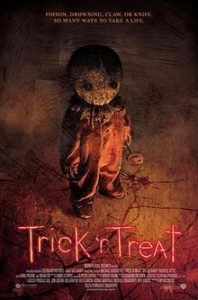 Sam has been on my list of cakes I've wanted to make for years so this Halloween he was one of two cakes I made.
(The other one will be up soon)
If you haven't seen Trick 'r Treat and you like horror films then what are you waiting for go buy it and watch it now!
so here are a few photographs of my little cakes Sam.
He is of course Gluten Free & Vegan
I hope you like him as much as I do.
Happy Samhain from us all at LCD HQ.