These cookies remind me of the Friends episode, The One with Phoebe's Cookies.
Monica wants Phoebe's grandmother's secret chocolate chip cookie recipe so that she can make the best chocolate chip cookies ever for her future children.
This recipe didn't take a million tests,  batch 16 didn't make anyone sick, & Nesele Toulouse didn't give me the recipe, you just read that how Phoebe said it didn't you? Don't lie i know you did!.  Its just my normal cookie recipe made vegan, but they do get called the best cookies ever when people try them.
They are soft, fluffy & a little gooey and you can top them with any chocolate you like, buttons, marshmallows even cut up chocolate bars.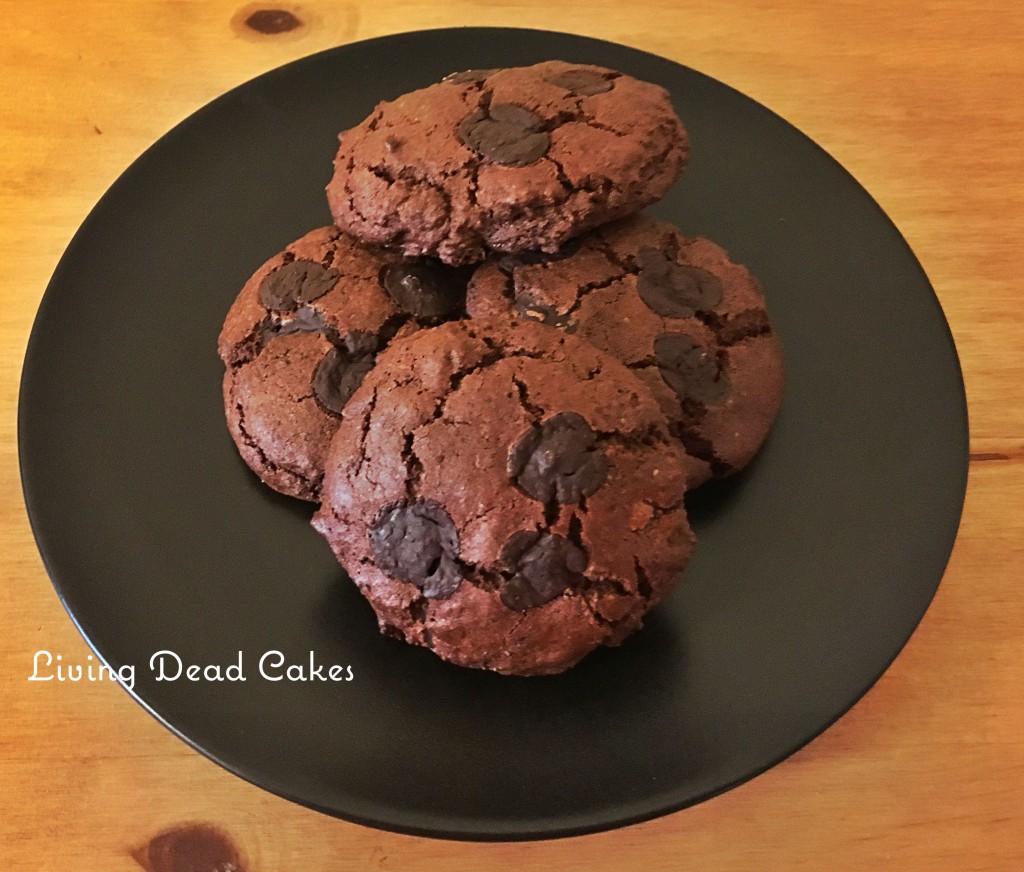 Ingredients:
115g caster sugar
85g Dairy free butter
1 flax egg*
115g Self raising gluten free flour
30g Cocoa powder**
30g Vegan Dark chocolate chips
35ml Dairy free milk (soya, almond ect.)
Extra chocolate chips/Vegan marshmallows*** for the top
*Make your flax egg by mixing 1 Tbsp. of ground flax seed with 2 Tbsps. of water in a bowl and leave to the side for 5 minutes.
**I always use Green & Blacks Organic cocoa
***I used Freedom vegan marshmallows cut in half.
Method:
Pre-heat your oven to 200c/400f/ or Gas mark 6 and line a cookie sheet with non stick parchment paper 
 Makes approx. 8 cookies depending on size. 
Cream your butter & sugar until light and fluffy.
Add the flax egg and mix until combined
Once combined add the rest of the ingredients & mix well, This cookie dough is very soft & sticky so don't worry if your dough is looking too sticky
Place the mix in a bowl and chill in the fridge for 20/30 minutes
Once chilled roll the dough into golf ball size balls and place them on a cookie sheet about 1.5″  apart as they don't spread much, but they do puff up.
With your fingers flatten the ball of dough and top with a few extra chocolate chips or some vegan marshmallows
Bake for 8-11 minutes and leave to cool completely on the tray before removing.
These are even yummier in a bowl with some ice cream.
My tip: When making your cookie dough balls damp/wet hands will stop the dough sticking to your hands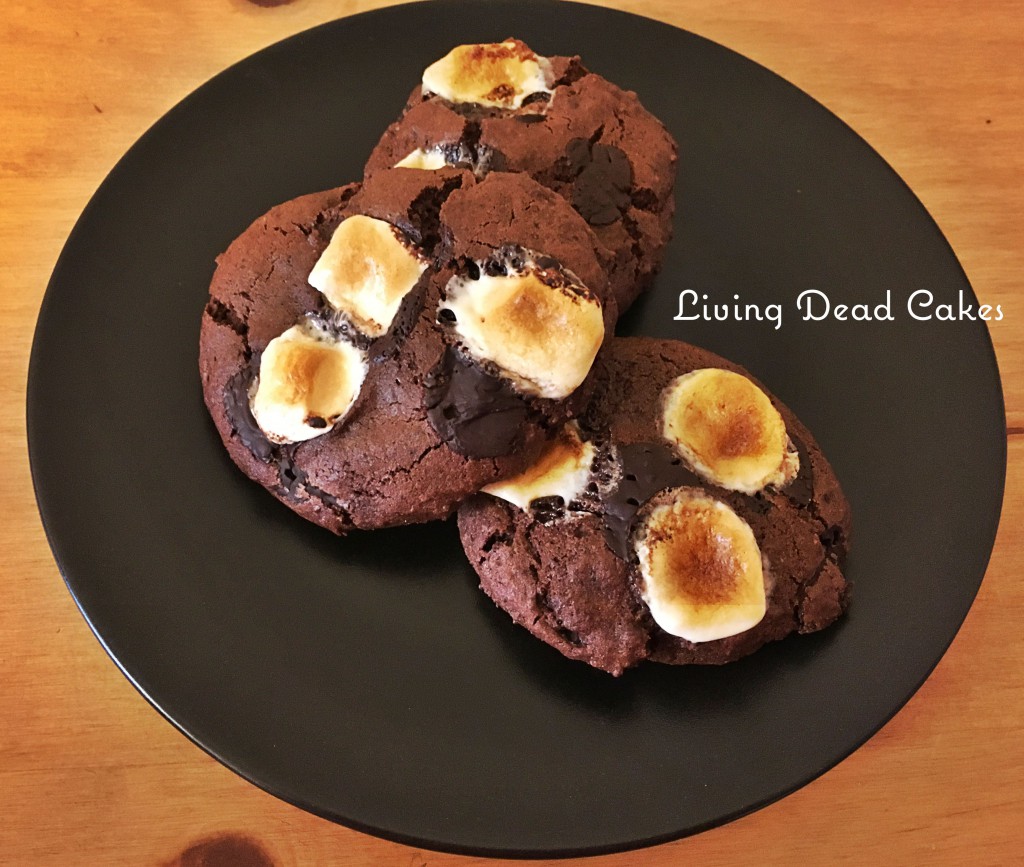 ✅? key
?=Vegan
✅=Gluten Free