I have had some requests for some more easy soup recipes. As many of you have really enjoyed my Butternut squash & chilli Soup.  I thought i would add another family favourite soup and my son even named this one.  He said it was so garlicky that it would kill vampires, so that is now what we call this one at home.
You can contact me via the contact form if you have any requests, I love getting messages from you all. 
I find a bowl of this soup is just enough for a lunch or a small meal, dispute being vegan it is so creamy & rich.
You don't have to use smoked garlic if you can't find any but I have seen it in many supermarkets, I buy mine from my local farm shop.
If you love garlic, you can add an extra glove or two, or for an extra garlic hit serve with garlic bread, its delicious with cheesy garlic bread.
Serves 4
Ingredients:
850g Potatoes, peeled & chopped
3 medium leeks, washed & chopped
2 Tbsp. Garlic oil or Vegetable oil
5 large gloves smoked garlic, chopped
1 litre Vegetable stock*
1 Tsp dried Thyme
Salt & pepper
Method:
In a large pan heat your oil and sauté your leeks and garlic until the leeks are soft this will take a few minutes and while its cooking you can peel and chop your potatoes.
Add your potatoes to the pan and pour over the stock, add your thyme and leave to simmer for 20 minutes or until the potatoes and soft and cooked.
With a stick blender puree your soup and season with salt and pepper to taste.
When i serve this i add a few extra grinds of fresh black pepper.
* I like this soup thick but you can add more vegetable stock if you would it to have a thinner consistency.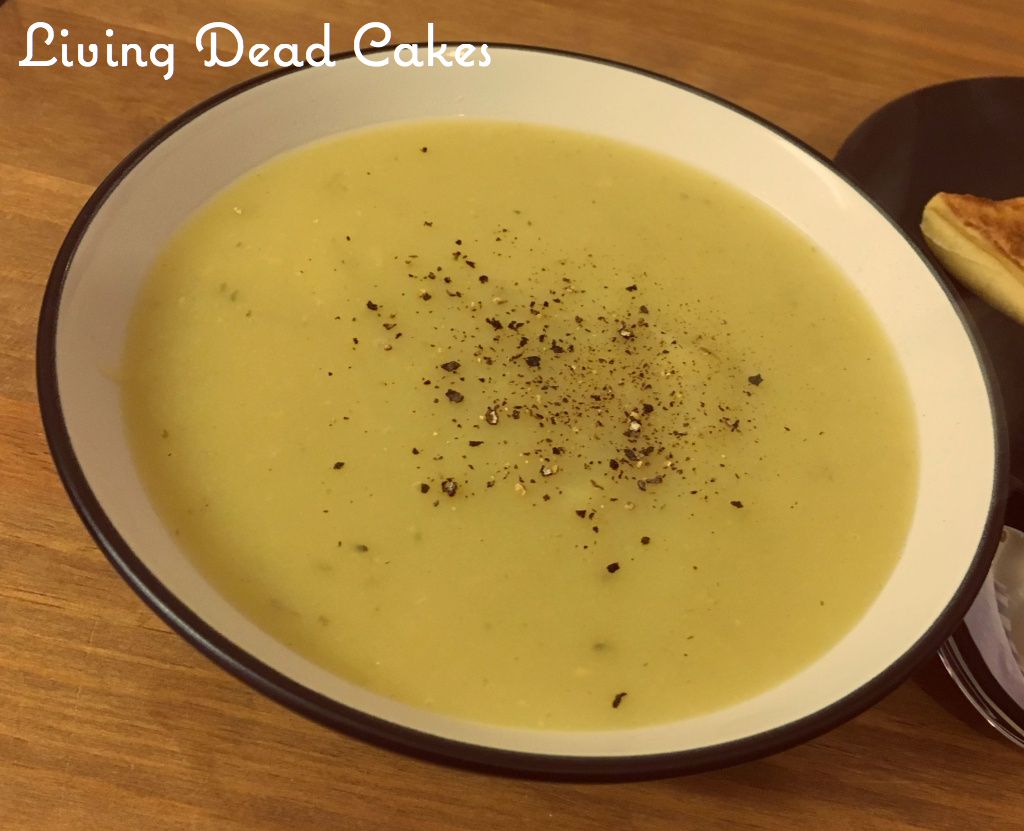 I serve with lots of fresh ground black pepper and garlic bread.
?✅ key
?=Vegan
✅=Gluten Free