I'm not sure if shop bought gingerbread men are vegan as they contain gluten I have never bought them. But this morning the children wanted to make some so I made my old gluten free recipe vegan.
These are a light gingerbread not a traditional dark, so they are little softer & are not break your teeth rock hard, the ginger is a subtle warm hint. If you would like them to be a stronger ginger flavour double the amount of ground ginger you add.
I used melted vegan chocolate to decorate and we had them with a glass of coconut milk after lunch.
This recipe is super easy.
Ingredients:
350g Gluten free self-raising flour (plus extra for rolling out)
2tsp Baking powder
2tsp Ground ginger
100g Vegan butter
185g Soft light brown sugar
3tbs Golden syrup
1 egg quantity of egg replacer (i used orgran no egg)
3tsp plant milk
A few sweets or melted chocolate for decorating
Method:
Pre-heat your oven to 200c/400f/ or Gas mark 6 and line a cookie sheet with non stick parchment paper 
In a mixing bowl add all the ingredients and mix together with a hand mixer until you form a soft dough, if your dough doesn't come together you can add a little more milk.
Wrap the dough in cling film and put in the fridge for 30 minutes.
Roll out dough on a floured surface and cut into little shapes and bake for 8-12 minute's depending on the size of your shapes. They will turn golden on the edges.
Once baked transfer carefully to a cooling rack they will be soft so be careful and let them cool.
Now you can decorate in any way you like, I used melted vegan chocolate to give mine a face and some stitches & dark chocolate drops for buttons, but you can use whatever you like.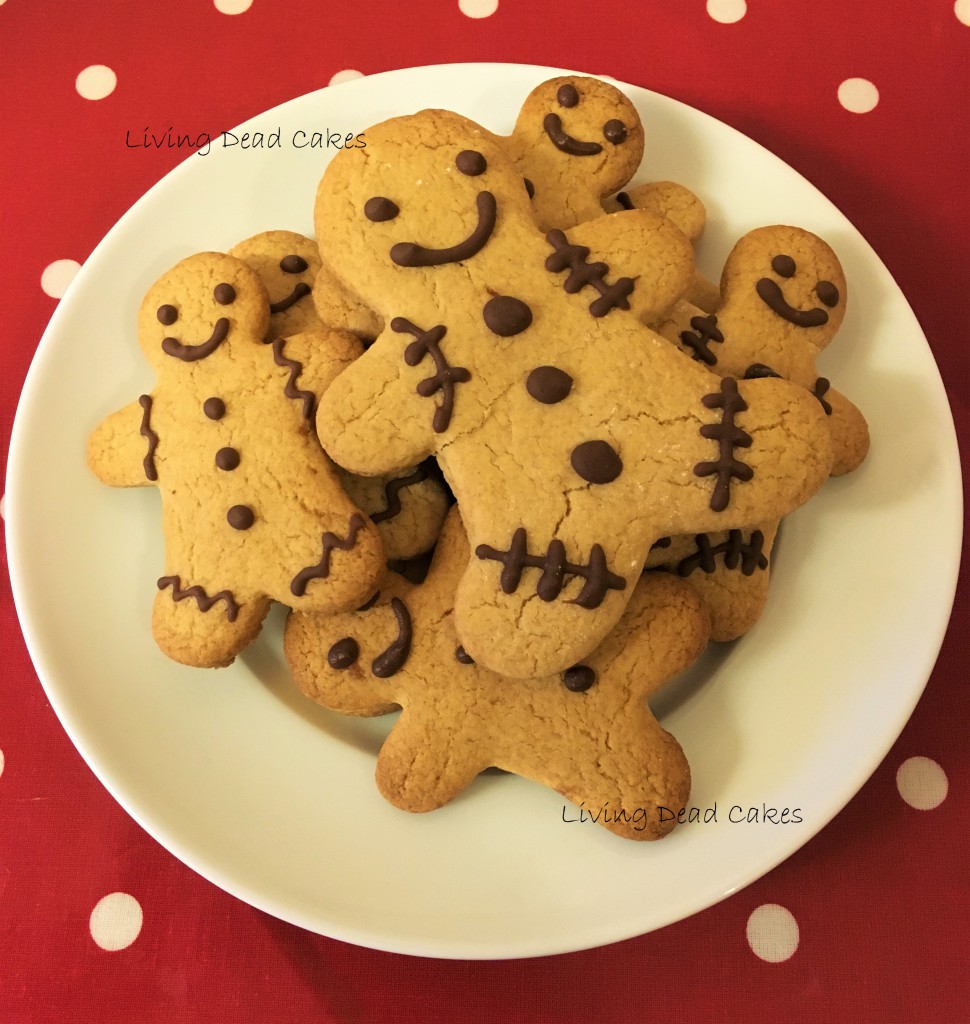 Perfect to leave out for Father Christmas.