Another recipe from our 5 things to do with ripe bananas, this one is perfect with a cup of tea as the evenings get darker.
This my take on my Grandmas old tea bread recipe.
My Grandmas cake would be served in slices on plate with a cup of tea after an amazing Sunday lunch at my grandparent's house.  This cake and a huge bowl of sherry trifle that had enough sherry in it to make a sailor blush.
It would all be laid out on the table in the living room & everyone would sit down, eat cake, drink tea and listen to my Grandma tell stories about my family in South Africa.
My Grandma was born and lived in Cape Town, South Africa.  She came to the UK when she was 25.  Like many South African women of her generation she loved cooking & feeding those she loved and her love for that has rubbed off on me.
One of my favourite memories was spending Saturday afternoons cooking in her kitchen with her when I was little & this cake was one thing we would make ready for Sunday lunch.
My Grandmas old recpie called for yogurt in but in mine I have taken it out and used banana. You can use a small pot of vanila soya yogurt if you don't like banana. You can also add pumpkin and other nuts and seeds if you like too.
Ingredients:
500g Mixed dried fruit
1 Tea bag
130g Dairy free butter
120g Soft brown sugar
140g Self raising gluten free four
1 small banana (or vanilla Soya yoghurt)
1 Tsp Baking Powder
2 Tsp. Cinnamon
1 Tsp. Ginger
Method:
Pre-heat your oven to 160c/325f/ or Gas mark 3 and line a loaf tin with parchment paper or cake liner case.
In a bowl before you weight out your other ingredients add your dried fruit and tea bag and cover with boiling water and put to one side. Allow your fruit to soak for 10 or so minutes.
In another add your dairy free butter, sugar, & banana and mix for a few minutes until they are all combined.
Take out the tea bag and drain away the water, lightly squeeze the excess water from the fruit*
Add the fruit and all the dry Ingredients to the wet Ingredients and using your mixer mix for a few minutes until well combined.
Pour all your mixture into your lined loaf tin and bake for approx. 45/50 minutes.
Remove from the oven when a tooth pick comes out of the centre clean and leave to cool on a wire rack.
My Tip *The banana adds extra moisture to this cake so step 3 is very important, you do not want a soggy cake. If you are using yogurt instead of banana this is a must also.
The bake on this is long and slow don't worry the wait will be worth it.
Make memories with your family and enjoy this with them. Its really nice with a little dairy free butter spread on top of the slice.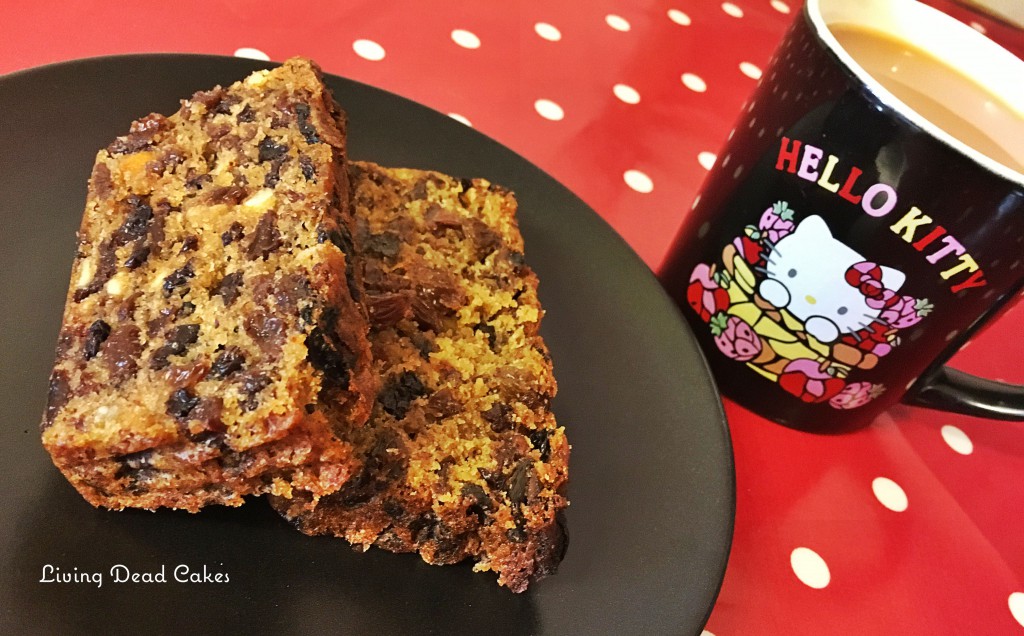 ?✅ key
?=Vegan
✅=Gluten Free